Finding farm jobs around Cairns
Typically, travellers are on the hunt for farm jobs in Cairns, as this type of short-term and casual work qualifies towards the working holiday 88-day requirement to apply for a second year visa. 
With a diverse agricultural sector, the Cairns region presents numerous job opportunities for backpackers and travellers, and also locals looking for temporary or permanent work, or who find themselves wanting to build a career in agriculture.  
Agri Labour Australia has partnered with farms and agricultural operators in Cairns and surrounding areas to offer candidates a wide array of job opportunities, ranging from fruit-picking right through to machinery operation and packing.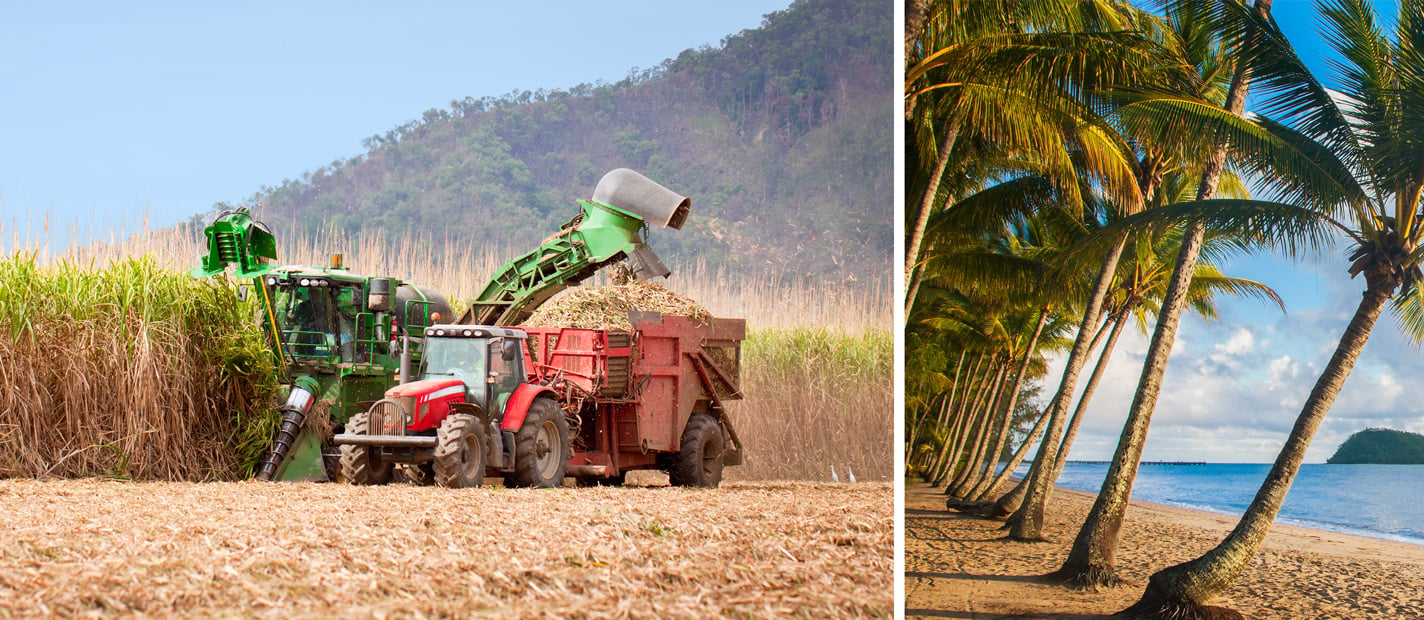 A working holiday in Cairns
If you're on a working holiday visa, finding a farm job in Cairns presents a once-in-a-lifetime opportunity to experience Australia's thriving agricultural industry, and to use the location as a base for getting out and exploring world-famous national heritage sites that are nothing short of breathtaking on your days off. 
The agricultural industry in Cairns is diverse. With the warmer and humid climate of the region, tropical fruits including delicious mangoes, bananas and melons offer plenty of job opportunities at harvest time. The area is also truly renowned for avocado farming and sugar-cane farming, as well as having beef/cattle and dairy farming. 
Every farm and every product is different, and naturally, the type of roles available will vary from farm to farm. Some of the common roles we place candidates into in Cairns include: 
Fruit picker

Farm labourer

Project supervisor

Tractor driver

Forklift operator

Packing 

Hygiene worker
It's important to consider the time of year that you're looking for farm work in Cairns, because job availability is heavily dependent on the seasons. In our experience, the most jobs on offer in and around Cairns are in the months October to January.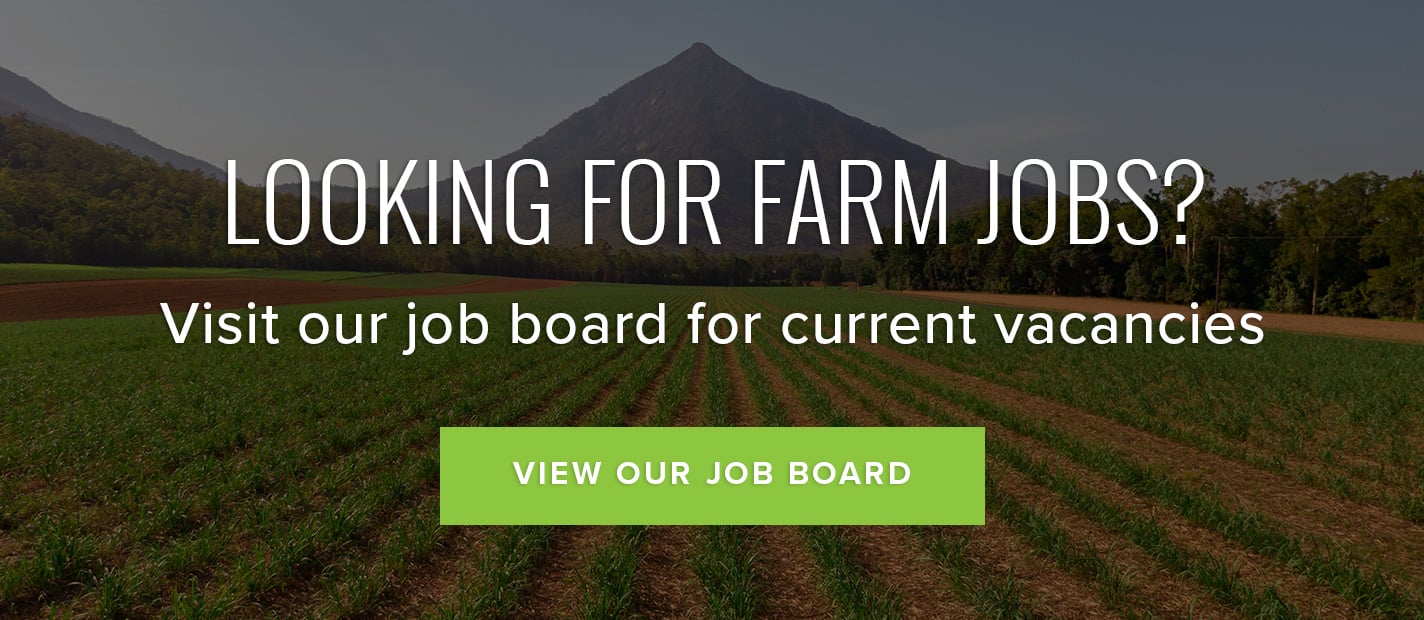 About Cairns
Cairns has historically often been referenced as the gateway to Australia's world-famous Great Barrier Reef. Situated along the Coral Sea, Cairns has been titled as the world's safest tropical city. 
The Great Barrier Reef is the world's largest marine park (believe it or not, it can be seen from space!), providing truly unique and world-class snorkeling and diving experiences. Cairns also offers access to the World Heritage listed Wet Tropics Rainforest around Daintree and Cape Tribulation which are extraordinary to visit and hike (if you're feeling energetic!), as well as offering more adventurous activities such as waterfall chasing in the Atherton Tablelands, skydiving and bungee jumping. 
If you want to learn about the Australian Aboriginal heritage, Cairns also has a lot of history – through tours you can learn how the Aboriginals lived in harmony with the land, using it for medicine, food and tools. You can even learn how to throw a boomerang. 
The city of Cairns also has elements of a modern city with an abundance of restaurants, shops and tourist attractions. Cairns offers a little bit of everything, delivered in a truly tropical way – romantic, palm-lined beaches, lush rainforest, and of course the outback. It is relatively laid back (especially compared to the busier cities of Sydney, Melbourne, Brisbane in Australia). 
If you're considering taking on a farm job in Cairns, you should be versed in the weather – it's hot, especially in summer. In these hotter months the sun is fierce and the air is humid, and there is little reprieve in the nights which are eloquently described as 'balmy.' So if you're taking on a job in the summer months, it is essential that you're safe from the sun (wide brim hat and sunscreen) and that you stay hydrated.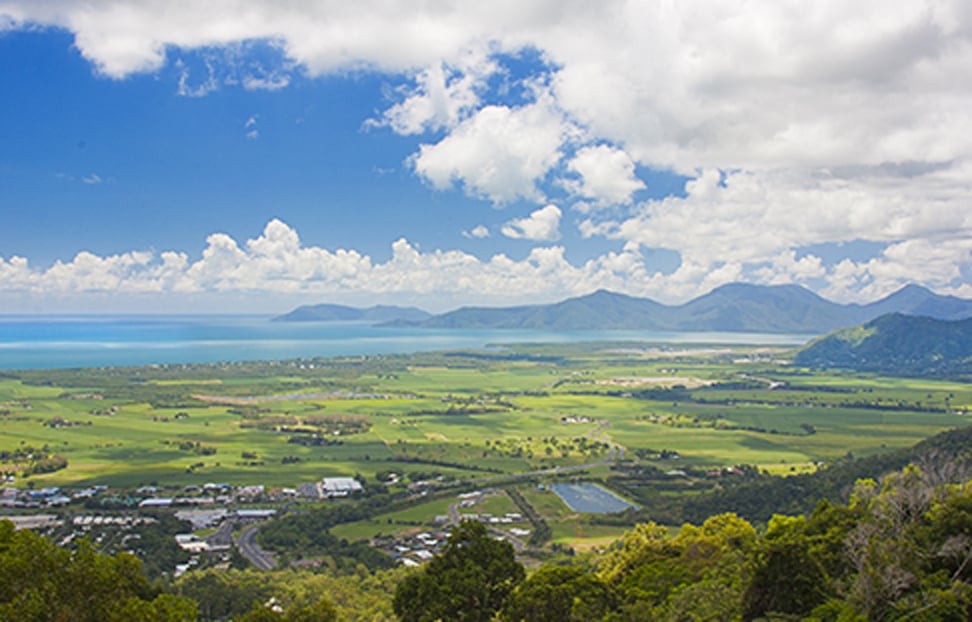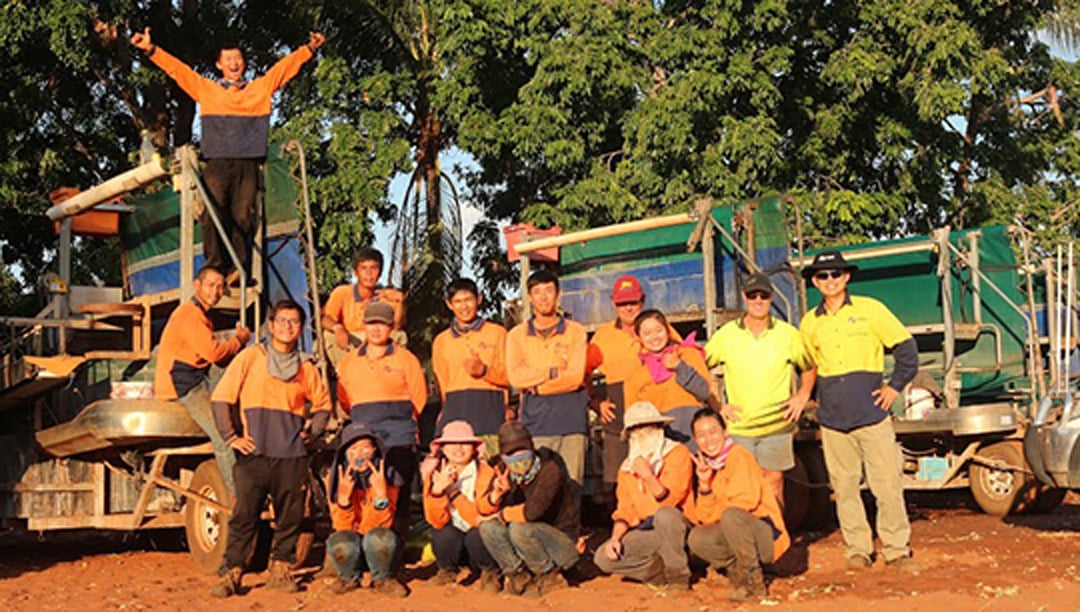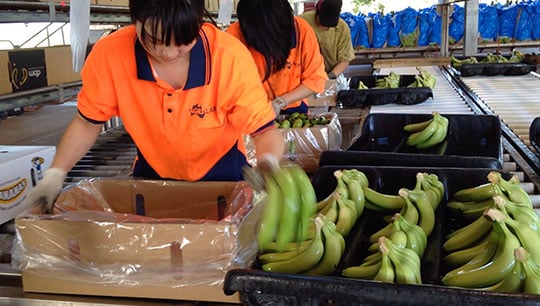 Travelling around Cairns
Cairns has lots of transport options for all tastes and budgets. It has an airport, which most major airlines fly to, and that provide flights from most places in Australia as well as some international locations – however with the current outbreak of COVID-19, many of these options have temporarily stopped or changed, so you'll need to monitor this situation closely. 
There are also buses and coaches available – see the links below for your options: 
Size-wise, Cairns is expansive, and if you're going to be taking on a farm job that you need to travel to in the morning and afternoon or evening you might want to consider hiring a motor vehicle. It's important that you are licensed when you drive in Australia. 
Here are some options for car rental in and around Cairns: