Connect with reliable farm workers in Western Australia
Agri Labour Australia works closely with clients and candidates in Western Australia to place casual, short-term and permanent workers in farm jobs and other agriculture positions across all regions of the state – from the cattle farms of the Kimberley to Margaret River wine country.
If you're looking for farm work near Perth, Fremantle, Esperance, Geraldton, Mandurah, Busselton or Bunbury, or elsewhere in Western Australia, our experienced team can help you find what you're looking for based on your skills and experience.
Our team supplies farm workers to all 10 agriculture regions in Western Australia: the Kimberley, Pilbara, Gascoyne, Midwest, Wheatbelt, Perth, Peel, South West, Great Southern and Goldfields.
We encourage WA's farmers, agribusiness owners or managers looking for reliable farm workers to get in touch with our experienced agricultural recruitment team. Finding farm labour candidates with the mix of skills and experience who are willing to work anywhere in Western Australia is simple using our extensive digital reach and networks.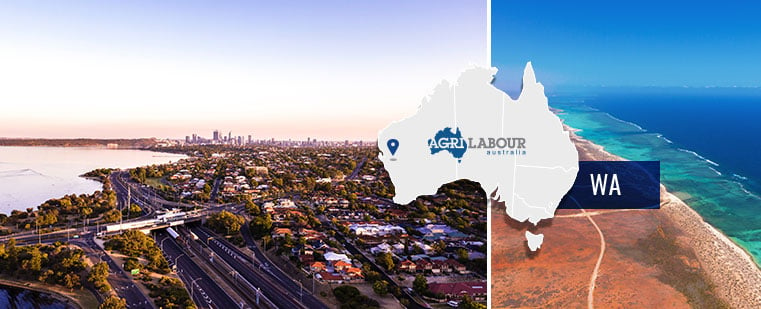 Commodities generating farm jobs Western Australian
Much like Queensland – which also covers a lot of ground with diverse climactic conditions – Western Australia is home to a huge variety of farms and other agribusinesses.
Agri Labour Australia supplies general farm labour and specialist agriculture staff to both intensive (year round) and seasonal farming businesses in the West Australian region. Some of these commodities include mixed vegetable crops (Vegetable Farm Worker), strawberry farms, poultry farms and grain storage facilities.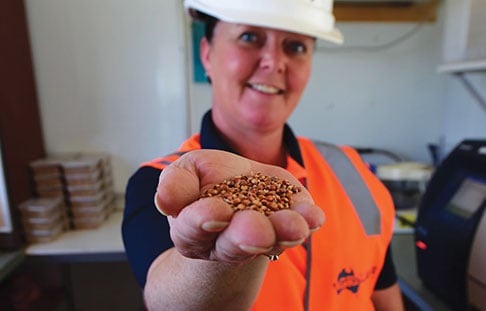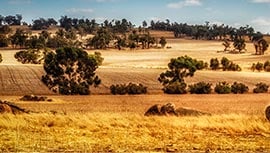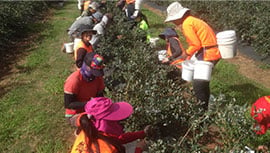 Farm work Western Australia: we place jobs of all descriptions
Our team on the ground often connects agriculture clients in WA with experienced farm machinery operators (machinery operation) for a range of broadacre farming workers and horticulture agribusinesses. Some of these agricultural jobs include:
Header operators
Tractor drivers
Spray rig operators
Caser bin drivers
Forklift operators
Not only does Agri Labour Australia fill casual and short-term Western Australia farm jobs, we also find the right professionals to take on permanent roles. These include:
Agronomists
Operations managers
Farm managers
Irrigation managers
Farm Hands
Western Australia has a thriving grain industry located across the south-western corner of the state, with farms and storage facilities located from Geraldton all the way down to Esperance. Grain is WA's most valuable agricultural commodity, followed by canola and barley.
Agri Labour Australia has the networks to source every type of grain-related position, from farm labour, quality assurance staff and supervisors, to machinery operators and staff to man storage and handling facilities during the grain harvest months later in the year.
Given that Agri Labour Australia has a strong presence in the aquaculture industry, which is another booming commodity for Western Australia, we are well positioned to supply aquaculture workers for farm work jobs in the state's fisheries, pearl farms and processing facilities.
Supplying farm labour to processing facilities across various agribusiness sectors from all over the country means Agri Labour Australia is able to mobilise experienced processing staff who have proven themselves in prior roles. Once a team of workers has finished a job in South Australia or Tasmania, for example, they can pick up and take their skills to your farm in Western Australia.
Agri Labour Australia's huge digital network of labor jobs and farming jobs candidates (who we keep in touch with regularly) together with our social media advertising campaigns allow us to reach skilled candidates with specific experience. If there is a suitable candidate for a farm work role out there, we will find them and bring them to your business in Western Australia.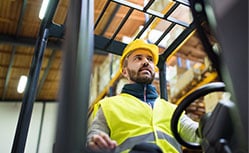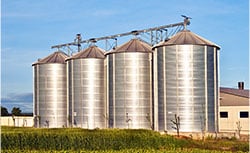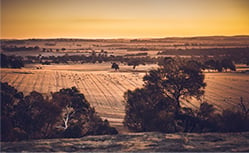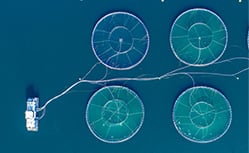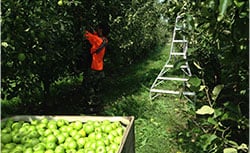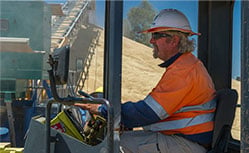 How Western Australian farms drive the state's economy
Agriculture is big business in WA, with agricultural land occupying 1,064,736 square kilometres (approximately 42.09 per cent of the state). The agriculture, forestry and fishing sector employs around 42,000 local workers in Western Australia on farms, processing plants and other agribusinesses, which is just 3 per cent of the state's workforce. Many more agricultural jobs are required to be filled at various key times throughout the year, depending on seasons and cycle.
When local farm labour resources fall short, Agri Labour Australia can step in and fill the farm work jobs you need to do business.
The gross value of agricultural production in Western Australia was $9 billion in 2016-17, which equated to a significant 15 per cent of the total gross value of agricultural production in Australia.
Western Australia's most important commodities based on the gross value of agricultural production were wheat ($2.4 billion), canola ($1.2 billion) and barley ($860 million). Together, these three commodities contributed 50 per cent of the state's total agricultural production value.
Cattle and calves, wool, and sheep and lamb also contributed significantly to farming job generation in Western Australia. Other WA crops regularly in need of farm labour include lupins, oats, pulses, cotton, sugarcane, rice and hemp.
Whatever your agriculture or farm work needs in Western Australia, we encourage you to get in touch with our team of experienced agriculture recruiters. Never miss new jobs with Agri Labour Australia! Stay tuned for the latest job alert.