Connecting farm workers with Victoria's agribusinesses
From Mildura to Wangaratta to Warrnambool, we source casual, short-term and permanent workers for positions on farms and in other regional agricultural facilities.
If you're an agriculture candidate seeking work in regional, rural or metropolitan locations across Victoria, our team can connect you with the right role based on your past experience and availability.
Agriculture is an incredibly important industry in Victoria, and Victoria's agricultural contribution – around $14 billion a year – is vital to Australia's economy as a whole.
There are nearly 30,000 agriculture operations in Victoria, employing around 87,5600 farm workers and other farming labour staff.
The state's nutrient-rich soil and temperate climate enables the agriculture industry to cultivate some 12 million hectares, making Victoria Australia's biggest agriculture producer.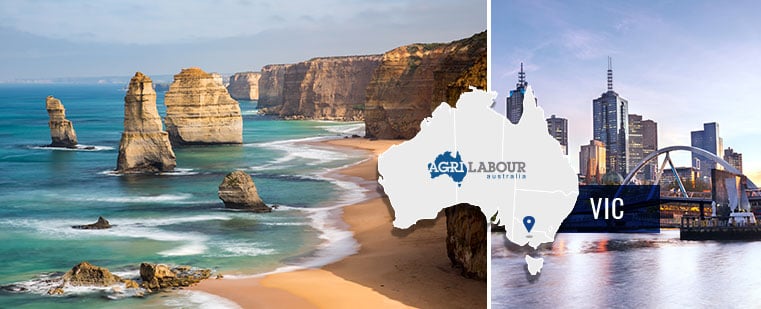 Farm work Victoria: we specialise in horticulture
Agri Labour Australia supplies staff to both intensive (year round) and seasonal horticulture businesses across Victoria, including skilled and unskilled workers for farms, packsheds and processing facilities.
Victorian commodities we source farm workers for include mixed vegetable crops, almonds, tomatoes, citrus, berries and stone fruits – just to name a few.
Our horticulture agribusiness partners are generally located on the outskirts of metropolitan areas and in regional Victoria.
Food processing and manufacturing recruitment
Victoria leads the way in Australia's food manufacturing and food processing industry, and Agri Labour Australia sources the reliable workers our Victorian partners need to meet demand.
We supply a steady stream of farm workers and other agriculture staff to agribusinesses in metropolitan areas, and farmers in regional Victoria and rural outposts.
For many years now, we have recruited and mobilised a large number of workers for an important almond processing facility based in farm jobs Mildura, Victoria.
The Victorian almond season runs from around March to August, with roles ranging from cleaners and general labourers to machinery operators and quality assurance (QA) staff.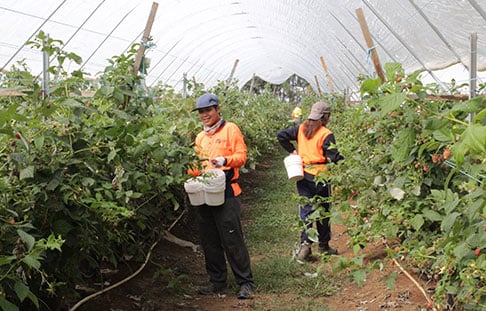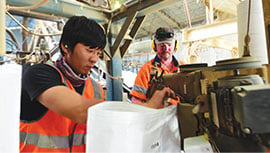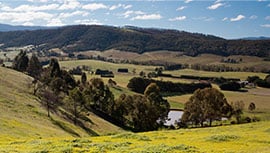 Farm work regional Victoria: livestock specialists
The livestock industry, which enjoys a stellar international reputation for being 'clean and green', is an important driver of the Victorian economy.
Victorian livestock is highly regarded for setting the bar as far as international standards are concerned, given its strict biosecurity and traceability regulations.
Australia's thriving trade relationships with other nations enable the export of a wide range of Victorian livestock and aquaculture commodities.
Naturally, significant farm labour is required to keep these agribusinesses operating efficiently.
Agri Labour Australia partners with Victorian farms in the livestock industry to source workers for positions in manual labour, animal husbandry, machinery operation, facility maintenance and more.
Agri Labour Australia also supplies farm workers for regional Victoria's poultry and dairy industry, and piggeries.
Livestock roles are generally intensive, with many of Victoria's farms needing to top up casual staff several times a year (for example, during poultry farm shed changeover periods).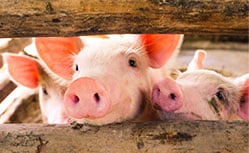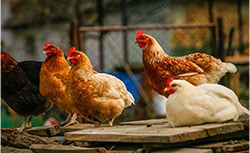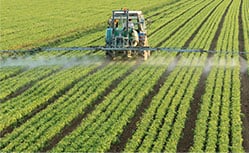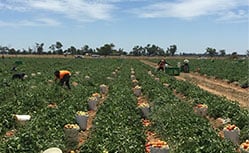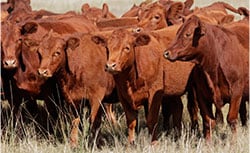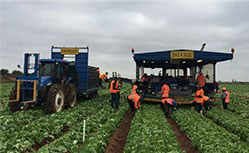 Farm workers for Victoria's grain & broadacre agribusinesses
Important crops in Victoria requiring farm workers include wheat (most prevalent), barley, canola, oats and lentils.
Agri Labour Australia supplies reliable and experienced farm hand workers, irrigation labourers and machinery operators (for chaser bins, forklifts and tractors) to fulfil the seasonal personnel requirements of broadacre hire farming businesses in Victoria.
Along with casual and seasonal requirements, our recruitment team also places permanent positions at Victoria's broadacre business. We are currently seeking roles include agronomists, farm managers, irrigation technicians, farm hands, cropping supervisors, sprayer operators and operations managers.
Given the state's southerly location, Victoria's grain harvest is generally the last to commence among the eastern states of Australia. Queensland's happens first, followed by New South Wales and then Victoria.
This later harvest works well for Agri Labour Australia and for farm work jobs Victoria in general because it gives us opportunity to assemble a 'grain harvest trail', with a crew of workers that moves from north to south.
We mobilise farm workers with prior training and experience from Queensland to New South Wales and Victoria, by which time they are adept at handling any grain-related scenario.
The Agri Labour Australia team has extensive experience mobilising large numbers of workers across both the grain and horticulture industry harvest trails.
As part of these harvest trails, we supply labouring and quality assurance staff, supervisors and machinery operators to staff storage and handling facilities in Victoria.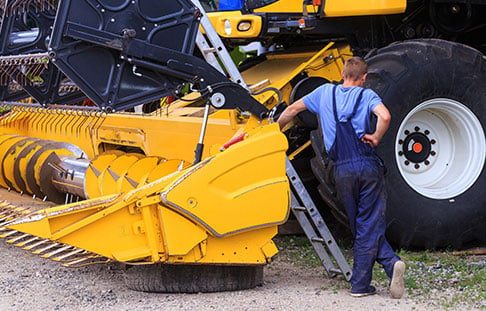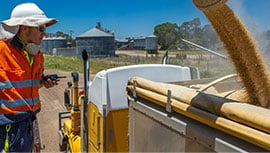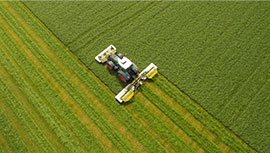 Staffing for Victoria's aquaculture industry
With prominent aquaculture clients in Tasmania and Western Australia, Agri Labour Australia is well positioned to supply aquaculture workers to Victoria's aquaculture businesses, which include both fisheries and processing facilities.
Our experience supplying staff to processing facilities for various commodities means we are able to mobilise skilled processing staff who have proven themselves in prior roles.
What sets Agri Labour Australia apart from other agriculture recruitment businesses is our huge digital network of local and international candidates, as well as our targeted social media campaigns that allow us to reach candidates with specific skills and experience.
If there is a suitable candidate for your farm work role in Victoria, rest assured we will scour our networks to find them.
Whether you are looking for a farm jobs in Victoria or looking to fill casual, part time, full time position, seasonal positions or wanting to experience farm life, give us a call today and be the first to see new jobs.