Jobs in the Australian blueberry harvest
A wide variety of blueberry picking, harvesting jobs and farming jobs in the Australian blueberry industry offer a highly unique and exciting opportunity for locals, backpackers and transient travellers alike, who all want to experience Australia's agricultural industry, make great money, and meet fabulously interesting and diverse people along the way.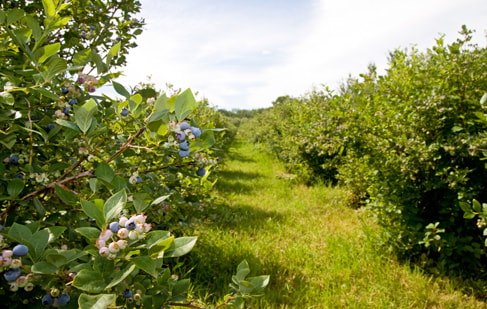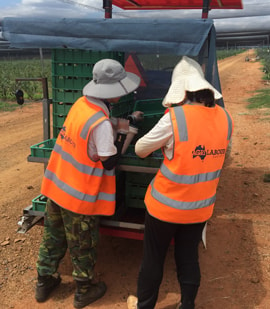 Blueberry jobs in Australia
Agri Labour Australia has been placing people in a wide range of different roles in the blueberry season each year for over a decade, and there's a great opportunity for candidates who don't mind a bit of hard work and have a great positive attitude.
We work with blueberry farmers right throughout Australia to find the right people for a range of roles, including:
Blueberry pickers
Blueberry packers
Truck drivers
Tractor drivers
Forklift operators
Quality assurance staff
Leading hands
Supervisors
When you take on a position in the thriving and bustling blueberry harvest the work environment can be intense, as farmers have to get the blueberries picked as quickly as possible whilst maintaining a high standard of quality. That means there's a lot of work that needs to be done in the blueberry season each and every year, and this comes with a huge amount of pressure. However, it's rewarding work as everyone is in the same boat, and every year our team hears incredible stories of friendships made, once in a lifetime experiences gained, and the shared achievement that comes at the end of the blueberry harvest.
Blueberry picking jobs
Blueberry picking jobs are often paid under piece rate conditions, which means the more you pick, the more you earn, so if you're considering this type of role it's important that you understand this, and consider if you're the right fit for the job. Naturally, the quicker you work, the more blueberries you will pick and the more money you will earn.
It's important to note that blueberry picking isn't only about quantity – quality is massively important too. If you do take on a blueberry picking job you'll receive training that teaches you how to identify the right type of blueberries to pick – ideally ones that are ripe and don't have any insect damage. If you're picking the wrong type of berries, it will cause problems that have an impact on the success of the harvest.

The Australian blueberry industry
The Australian blueberry industry comprises a notably large number of farmers, spanning a size range from the smallest growers to large, multi-site agribusinesses. The blueberry-picking industry sees farmers grow blueberries right across Australia – meaning there's a supply of fresh fruit at every time of the year. With continual rapid growth, the Australian blueberry picking industry is something of a benchmark for global farmers. The level of growth and diversity of farmers in the blueberry picking industry has led to a consistent level of innovation, skillsets and capabilities, and the industry is now busier than ever. The industry's governing body, Australian Blueberry Growers Association, takes care of the blueberry picking industry right across the country – representing and connecting members, as well as offering opportunites for more growth and diversity in blueberry picking jobs.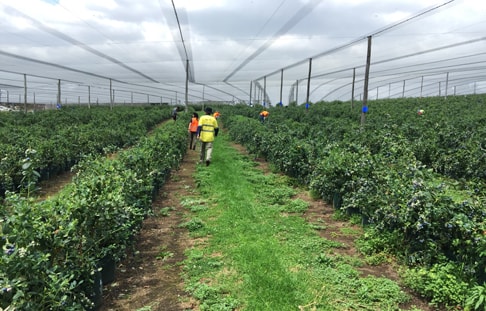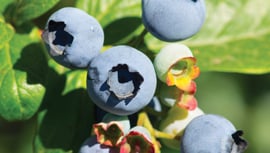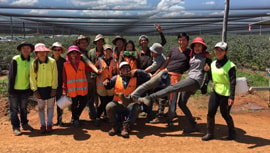 Currently, roughly 300 farmers grow blueberries across over 2,500 hectares in every Australian state. With the north coast of New South Wales currently serving as the central hub for blueberry growing, farmers in this region produced approximately 70–75 per cent of the Australian crop in 2018. Whilst this is the bulk of growth, other farmers around the state have ensured they plant to take advantage of the early and late parts of the season – meaning beautiful Aussie blueberries can be available virtually all year round. 
Locations in which blueberry picking takes place throughout the year include the NSW north coast and Tumbarumba in southern New South Wales; the Tamar Valley, Meander Valley, Bernie, Devonport and the Huon Valley in Tasmania; the Grampians, Silvan and Strathbogie in Victoria; the Atherton Tablelands, Bundaberg and Mundubbera in Queensland; Margaret River and Geraldton in Western Australia and the Mount Lofty ranges in SA.
There are three main varieties of blueberries grown by farmers across Australia – the Northern Highbush, Southern Highbush and Rabbiteye. Northern Highbush berries are predominantly grown in cooler areas including Victoria, Tasmania and the southern highlands of New South Wales, whereas the other two varieties are grown in Queensland and New South Wales.