Cotton harvests across Queensland and New South Wales
The thriving Australian cotton industry employs more than 12,000 people in a wide range of roles and, in an average year, our Aussie cotton growers produce enough of the crop to clothe 500 million people. The majority of our cotton farms are located in the inland regions of New South Wales and southern Queensland, and almost 90% of Australian cotton businesses are family-owned farms. Agri Labour Australia has now been partnering with Aussie cotton farmers and gins for more than a decade, and in that period of time we've proudly placed more than 1,500 candidates into cotton harvest jobs right across these states – primarily in bustling cotton gins.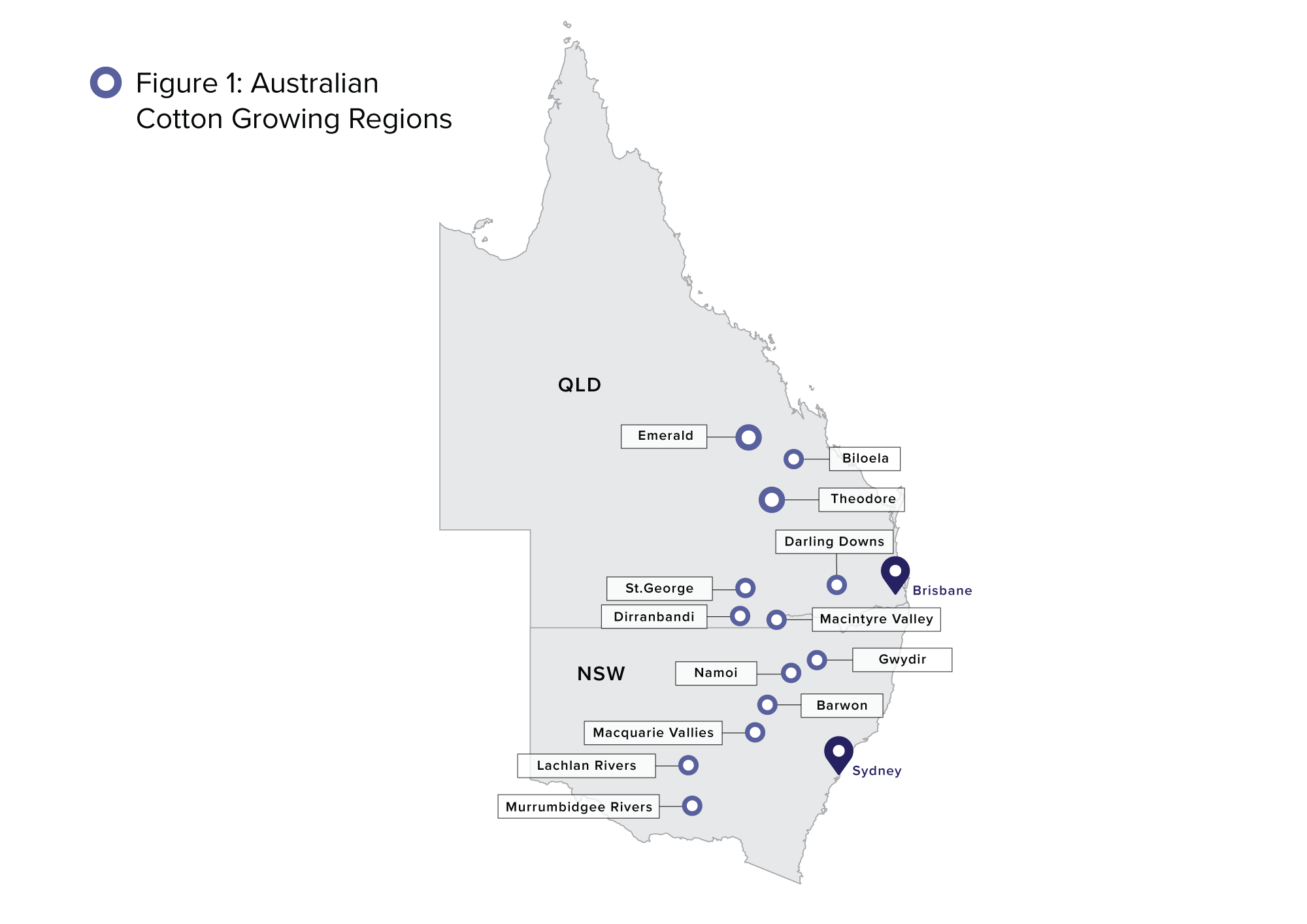 The Australian cotton season
Australia's busy cotton season typically lasts for around 6 months, starting in approximately March/April and ending in September/October – the exact start and end dates of the season depend greatly on a variety of factors in both the region and the rainfall. With that in mind, here's a general overview of what a cotton crop harvest looks like.
September-October: First cotton seeds are planted.
November: Cotton crops begin to bud.
December: Cotton buds start to flower.
January: Peak flowering period, with cotton bolls starting to develop.
March: Fluff cotton bolls start to open. Early picking starts in some areas.
April: Picking and cotton gins are now both in full swing – separating the cotton fibre from the seeds within it.
May-August: Cotton stalks are now slashed.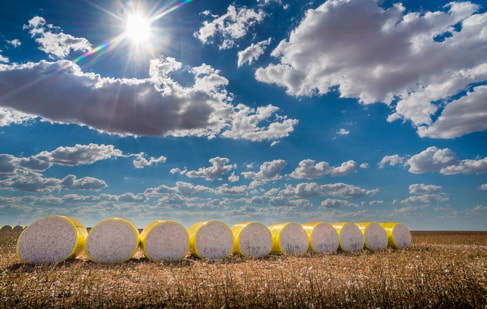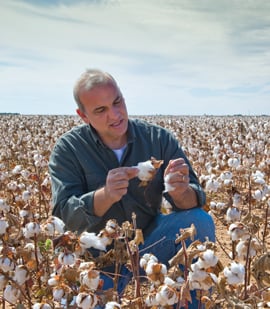 Cotton harvest jobs
Throughout the cotton season, a diverse range of short-term and casual harvest jobs are available both on the farm and in the cotton gin – with the majority of the roles we place being in the cotton gin itself. Each and every cotton harvest season we place candidates in a wide variety of crucial jobs, including:
Casual farm positions

Cotton-picker operator

Cotton technician

General labourer

Irrigation technician

Maintenance technician

Tractor operator

Casual gin positions

Assistant ginner

Books and bags attendant

Cleaner

Feeder-bay attendant

Forklift/grablift operator

Moonbuggy operator

Rover

Seed-loader operator

Trash-truck/tractor operator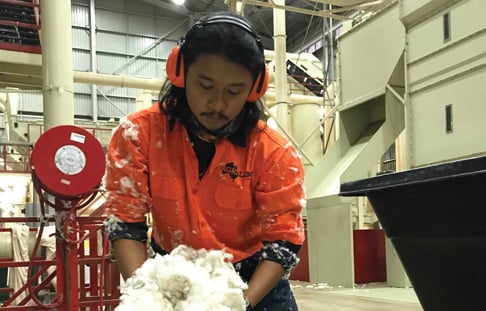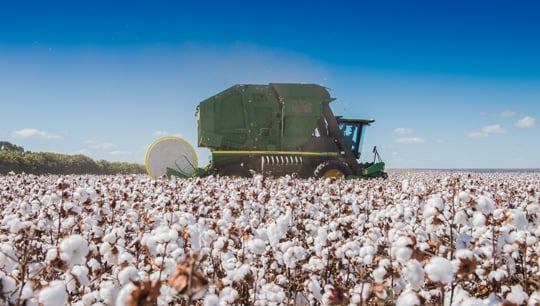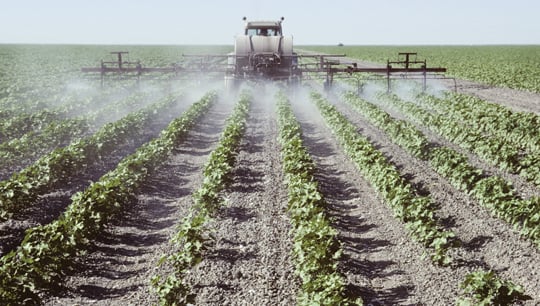 When you've taken on a role within a cotton harvest, the job is at times very intense – there's a huge amount of work to be done, and there are always associated time pressures. While the hours can be reasonably long and the work extremely busy, cotton-harvest jobs can also be a highly rewarding employment option, with many roles offering terrific pay rates and permanent work opportunities to high-performing and appropriately skilled staff. Given the extreme volume of work, cotton gins will typically work using a standardised roster – for example with staff working 6 days on, 2 days off, with 12-hour shifts, and this roster will continue uninterrupted until the cotton season ends. If this sounds like a role you might be interested in, you can register your interest in the upcoming cotton season by clicking on the link below.
Think the cotton industry could be the right opportunity for you? Here's what you need to know about working in the cotton harvest
If you're considering applying for a cotton harvest job, it's crucial to understand what exactly cotton is and how it's used across the world.
As a natural fibre that grows on a shrub, cotton is a multi-use food and fibre crop with a plant that's a leafy, green shrub. Almost all parts of the cotton plant are used in some way, including the lint, cottonseed, linters, stalks and seed hulls. Cotton's a soft, absorbent and breathable natural fibre that's most often spun into yarn or thread.
Australian cotton has an outstanding global reputation, and is ideally suited to colour application processes as it offers crisp, white lint, low breakages and stoppages, good efficiency and excellent uniformity of yarn. 
In a year with sufficient rainfall, over 500,000 hectares of cotton can be planted – resulting in the production of over four million bales of cotton. Whilst Australia produces around 3% of the world's cotton, it is the third largest exporter of cotton after the United States and India.