Mango jobs Australia
The mango harvest in Australia presents an exciting opportunity for locals, backpackers and a multitude of other travellers who want to experience an agricultural harvest in a beautifully warm and tropical location, and earn good money whilst doing so. 
There's no denying it – the mango harvest, and jobs on offer during the harvest, are hard work and they're not for the faint hearted. Australian mango-picking jobs involve long days, a lot of repetition and physically demanding tasks – think carrying, lifting and picking, on repeat. 
If you have a good attitude and you're prepared for hard work, then mango harvest jobs can present a once-in-a-lifetime unforgettable experience, with all of your work being rewarded not only financially, but also through new friendships and the sheer satisfaction of a hard day's work.
Types of jobs available in the mango harvest
With a decade of experience placing ideal candidates into roles, Agri Labour Australia has long been placing applicants from across the globe into a range of jobs that become available each and every mango harvest. These include, but are not limited to:
Mango pickers

Mango packers

Mango labellers

Graders

Stackers

Pallet controllers

Dispatch operators

Bin runners

Harvest-aid drivers

Forklift operators

Water truck drivers
What you need to know about working with mangos
Mango rash
If you're considering a mango-picking job then you need to be well informed about mango rash – a dermatitis that can happen if you have an allergic reaction to the compounds in the mango sap, or the stem and leaves of the fruit. 
Mango dermatitis in mango pickers usually happens when the mango sap makes contact with the picker's body – usually the face and hands and, in the worst cases, the eyes. Like many allergic reactions, the severity of mango rash depends on the picker's allergic reaction, and it can range from a mild irritation to really quite severe reactions including burning and blistering. If left untreated, the rash can remain for several weeks.
Agri Labour Australia takes the safety and well-being of all of our staff very seriously, and in addition to giving our mango pickers and other mango staff considerable training on the effects of mango sap and mango rash, as well as picking techniques to minimise the chance of sap squirt, and what to do if you do get mango rash, we also give all mango pickers complete personal protective equipment (PPE) to wear on the job – giving you the best possible chance at avoiding mango rash.  
Mango picking in tropical climates 
The mango is a tropical fruit, so it should come as no surprise that they're farmed in warm locations and are often harvested in the summer – by far the hottest time of year. This presents a key consideration if you're thinking about a mango harvest job. In particular, it's absolutely essential you stay hydrated throughout the day by drinking lots of water, as well as protecting yourself from the sun – a broad-brimmed hat, sunscreen, long sleeved shirt and long pants are a must. Even with all that protection, you should still be prepared to get very, very hot.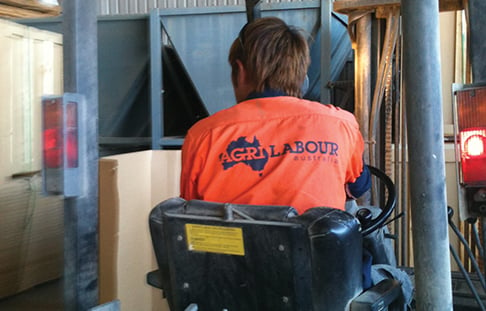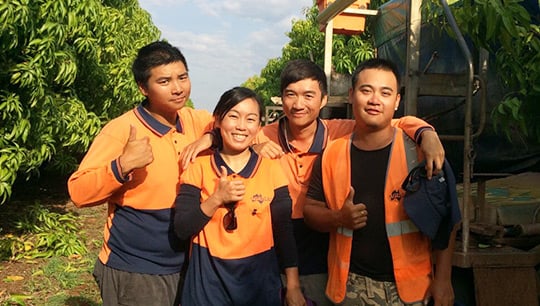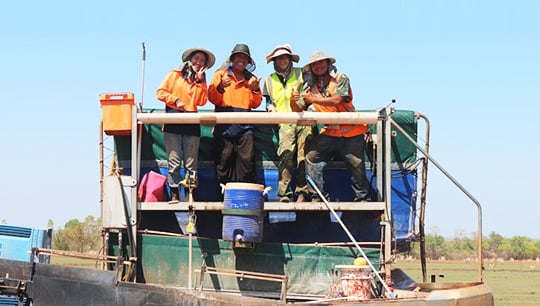 The global mango industry
Mango agribusiness is a thriving market, with mangoes being the third most widely-grown fruit in the tropics and sub-tropics (trailing behind watermelon and banana). Global production of mangoes has increased by some 50% over the last ten years, both nationally and right across Asia-Pacific. As the demand for mangoes rises, so too do the opportunities for farmers in the mango agribusiness.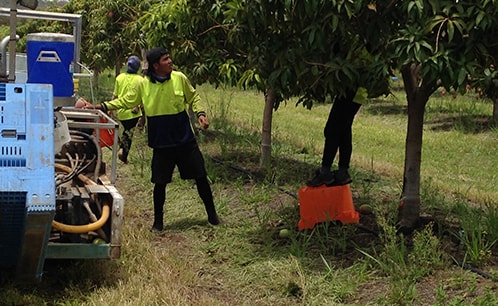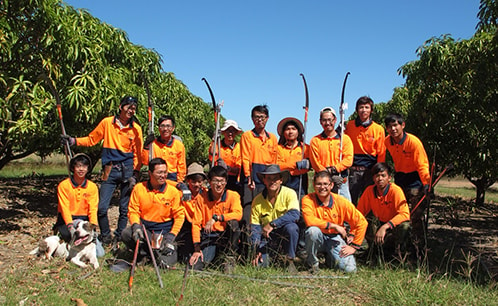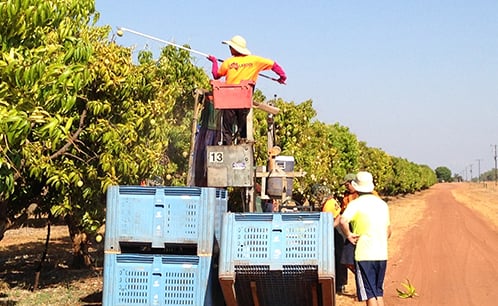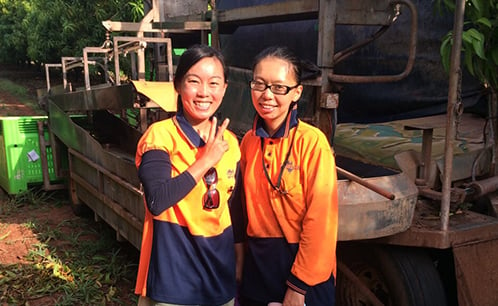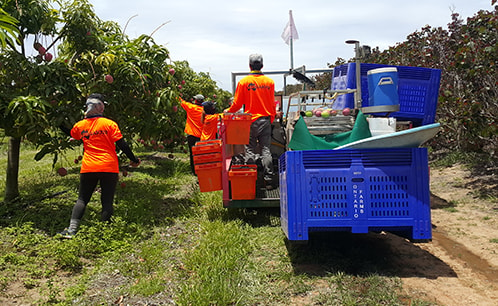 Australia's mango industry
More and more Aussie households are buying mangoes each and every year, with demand growing by more than 40% over five years. Popular on their own, as well as in salads and smoothies, Australians look forward to summer as mango season, and even refer to their unique flavour as the ultimate 'taste of summer'. The opportunity to take part in the thriving mango industry is one that's sought-after in some picking circles, and for the right, hard-working candidate it can truly make for a job to remember.