Connect with reliable farm workers in South Australia
At Agri Labour Australia, we have a dedicated presence in Renmark, South Australia, to connect our clients and candidates looking for farm work or related agribusiness employment opportunities in the region.
Whether you're a candidate looking for agriculture work or you're a grower or producer seeking reliable farm workers, we can assist from our base in the state's rural Riverland district (about 250km north-east of Adelaide).
There are nearly 10,000 operational farms in South Australia, which equals plenty of opportunity for agricultural employment.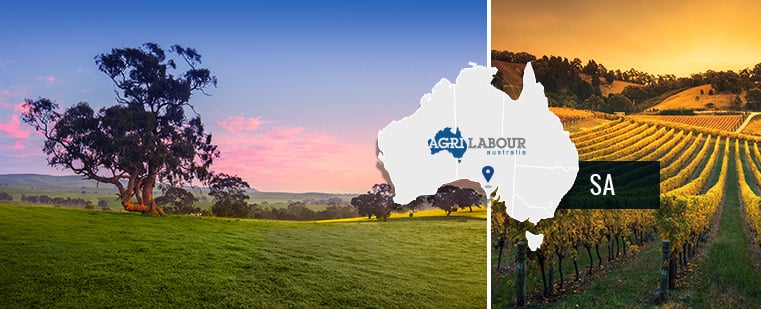 Farm jobs South Australia with the state's growers and producers
Our largest South Australian agriculture project is assembling workforces for the citrus-packing season in the Riverland region, which runs from May until September and sometimes extends until the end of the year if conditions are ripe.
Working with clients throughout the area, Agri Labour Australia provides reliable farm labour workers sourced via our extensive networks of trusted candidates with agriculture experience and responsible for the daily farm operations. For the past three seasons, we have partnered with a large citrus operation to supply sorting, packing and QA staff, and forklift operators to multiple packsheds throughout South Australia.
We find the experienced staff we need for farming work by mobilising workforces who, having finished up on horticulture projects in Tasmania and New South Wales, now wish to follow the harvest calendar to South Australia.
Maintaining an excellent working relationship with these candidates means we are able to place skilled workers who have already proven themselves in similar farm work roles. Along with these transient workforces, we employ all the qualified local workers we can find – some of whom have worked at the packsheds for years; some of whom are new to the game.
South Australia farm work jobs span multiple commodities
We work extensively with various produce processing facilities and manufacturing industries throughout South Australia to supply agricultural workers.
Many of these businesses have staggered labour demands similar to farms because they're also seasonal in nature. This allows Agri Labour Australia to leverage similar business operations in other states and rotate relevant skillsets from state to state.
Keeping the relationship going with these agricultural employees allows us to improve retention, reduce training costs and meet output production targets more efficiently.
Agri Labour Australia is also involved with several South Australian planting projects, orchestrating end-to-end project management for a variety of tree types.
This involves sourcing skilled farm labour staff for roles in project management, quality assurance, supervision, machinery operation, as well as large numbers of production workers who handle the manual farming work duties.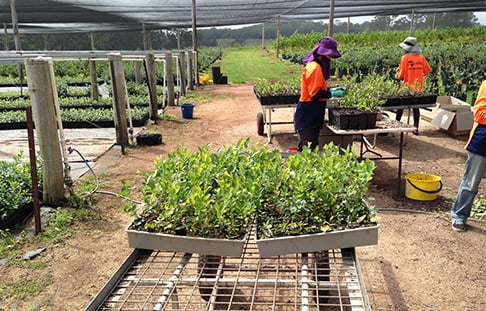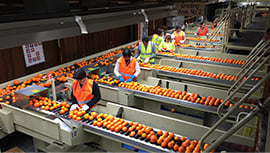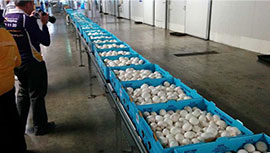 Farm jobs South Australia for smooth-running harvests
When harvest time approaches in South Australia, Agri Labour Australia sources highly skilled and experienced machinery operators to effectively manage and maintain high-end farm machinery. Examples include a 'tree shaker' operator for almond farms, a sweeper, pickup and bank out machinery operation roles.
Over our decade in the industry, Agri Labour Australia has seen an increase in investment in the agricultural space in South Australia. While this is a positive development for the state, there are substantial staffing challenges in meeting demand driven by agricultural investments and projects. Agri Labour Australia is well positioned to solve this problem by leveraging our national reach and attracting reliable farm workers to South Australia who already have relevant skills and can add immediate value.
More farm work opportunities in South Australia
With world-famous wineries and wheat fields, South Australia accounts for approximately 12% of the total gross value of agricultural production in Australia – a proportion that is set to grow over time based on recent investments.
Agricultural employment demand and opportunities will likely strengthen over the next decade or so, which is great news for our experienced candidates and employers wishing to partner with us.
The top 15 commodities produced in SA based on gross value of agricultural production during 2016 and 2017 were:
Wheat
Cattle and calves
Sheep and lambs
Wine grapes
Barley
Wool
Pigs
Hay
Canola
Milk
Potatoes
Oranges
Onions
Tomatoes
Almonds
While not on the Top 15 list, South Australia's fisheries sector is on the rise and set to employ more aquaculture farm workers. South Australian fisheries production was worth $517 million in 2015-2016 – an increase of 10 per cent ($48 million) from 2014–15. South Australia contributed 17 per cent of the total value of Australian fisheries production in 2015–16.
Forestry is also a billion-dollar industry in South Australia, employing around 5000 people in logging, support services, timber wholesaling; and wood, pulp, paper and converted paper product manufacturing.
Agri Labour Australia is proud to back South Australian agriculture by providing innovative solutions for their farm projects, farm work and other agribusiness needs.
Whether you are looking for a jobs in South Australia or looking to fill casual, part time, full time position or seasonal positions, give us a call today and be the first to see new jobs.