Born and bred in regional Queensland
Our business was originally founded in the state of Queensland by two brothers from Goondiwindi. Agri Labour Australia co-founders Casey and Luke Brown are now our Managing Director and Commercial Director respectively.
Raised with small-town values, our company still operates from a place where your word means everything. Where we come from, you put your head down and you get on with it until the job is done. As a business that puts the Queensland agricultural industry first, we always do what we say we will because we don't know any other way.
Agri Labour Australia's first clients were Queensland farmers near where our founders grew up, and they're still with the company today – our longest-standing partners. With roots in regional and rural Queensland, we understand the realities of farming jobs (how everything depends on the weather; how harvests move with the seasons) and we know instinctively when a farm labour candidate has what it takes for each job type.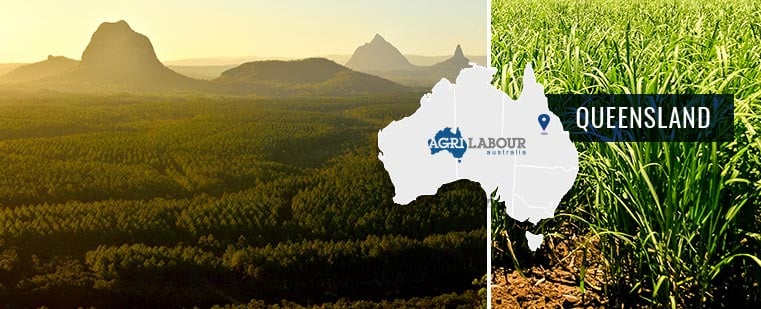 The beauty of agricultural work Queensland
While we've gone national and now deliver agricultural workforces for employers nationwide, the largest proportion of our client base is still in regional QLD. To candidates considering agricultural work, we say it's a diverse and vibrant career with plenty of variety and opportunities to challenge yourself in the daily job.
Job conditions can be harsh and the hours are sometimes long, but at the end of the day you're rewarded with a glorious country sunset and chats with some of the most genuine people you'll ever meet.
Our business began sourcing farm labour for broadacre farming and now we deliver workforces for every job and cog in the agriculture supply chain. When it comes to farm work Queensland, our broadacre field crops include commodities such as chickpeas, wheat, sorghum and peanuts.
Agri Labour Australia also services a number of clients managing livestock, cotton, horticulture, poultry, aquaculture, food processing, and storage & handling careers operations in regional Queensland. We use our broad networks and digital reach to advertise Queensland jobs and assemble agricultural workforces composed of all skill levels. Our clients are looking for a range of jobs to be filled including casual jobs, part time jobs, full time jobs and seasonal jobs.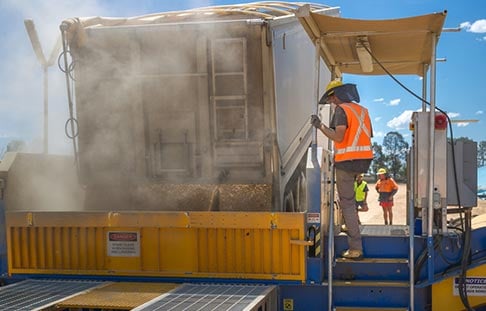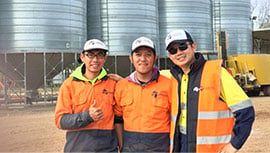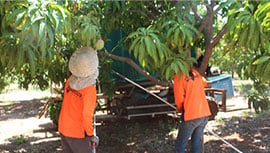 Overcoming challenges in Queensland farm jobs
Experience has taught us how to find the right employment solution for specific seasonal and intensive agriculture jobs and industries. From Emerald to Goondiwindi, we've delivered optimised farm labour workforces for grain harvest and cotton jobs.
Other jobs in Queensland farm work projects include:
Prawn farming expeditions in the Bowen Basin
Piggery, poultry & beef feedlot jobs throughout the Darling Downs
Grains, cotton & pulses jobs throughout southeast and south west QLD (including the Darling Downs and West Central Queensland)
Harvesting mangoes, berry picking, grapes, citrus and stonefruit jobs throughout Southeast Queensland,

Cairns

and the Atherton Tablelands.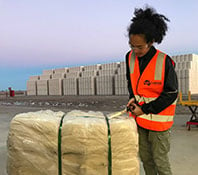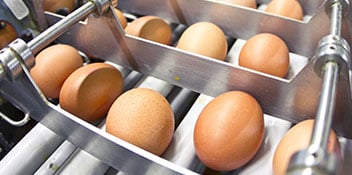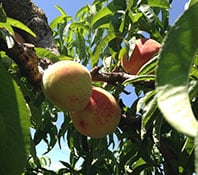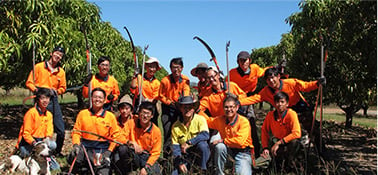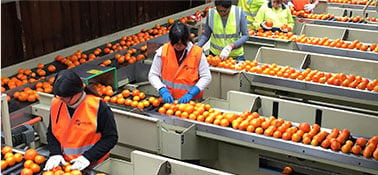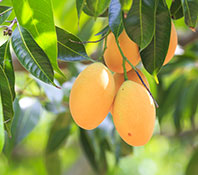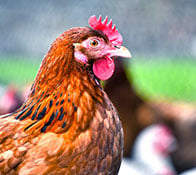 Farm work for field crop & pasture projects across Queensland
We're also No.1 for agricultural work Qld because we work with Queensland farmers to source assorted farm labour for most field crops and pasture varieties. Our agriculture jobs sometimes include working with Rhodes grass, saltbush, leucaena and sugar to name a few. Providing workforce solutions for all aspects of the Queensland sugar industry is something we take pride in at Agri Labour Australia.
Agri Labour Australia often has regional jobs available in different sectors of the Queensland agricultural industry. We partner with various processing operations involving meat, horticulture and food products. These operations take our farm workers throughout the Darling Downs, Surat Basin and metropolitan areas.
Recruitment solutions we deliver include employment services for the fast moving consumer goods (FMCG) sector. Our agricultural jobs aren't limited to farming jobs in the country – we also provide workforces for Queensland's metropolitan agribusinesses including the Port of Brisbane who deal with the import and export of commodities.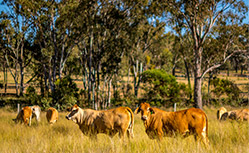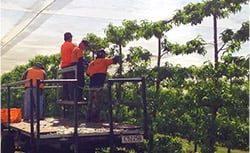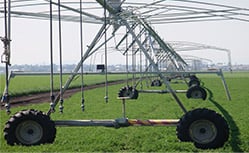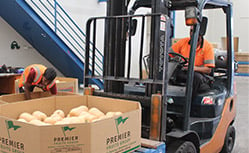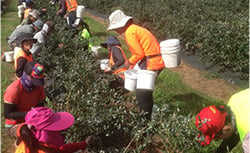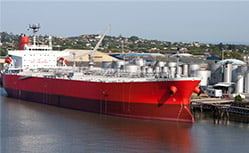 Tap into our global network for your Queensland farm work needs
When it comes to taking care of the Queensland farming industry, our expanding global network is a key point of difference only Agri Labour Australia can offer.
So whether you need a reliable staffing solution for your agribusiness or you're looking for regional farm work in Queensland, make Agri Labour Australia your first port of call. No one knows Queensland agriculture employment better than we do.
To source the most suitable, reliable agriculture staff for every job type or farm work position in Queensland, we have developed an integrated agriculture recruitment network extending from Australia to the Pacific Islands, Asia, Europe and even the Americas.
Whether you are looking for a job in Agriculture in Queensland or looking to fill casual, part time, full time position or seasonal positions, give us a call today and be the first to see new jobs. Never miss new jobs with Agri Labour Australia!