Why recruit through the PALM Scheme?
The PALM Scheme is an initiative of the Department of Foreign Affairs and Trade (DFAT) that lets employers supplement their existing people streams with an enthusiastic Pacific and Timorese workforce. Benefits to PALM Scheme employers include:
Access to loyal, reliable, and hard-working low- and semi-skilled workers.

The opportunity to employ workers for up to four consecutive years. This creates stable, productive short- and long-term workforce who become involved in the local community and minimises ongoing training requirements. 

An in-depth candidate screening process, including interviews, reference checks and social media profile checks. 

Salary deduction practices that include a "minimum take-home pay amount", ensuring that workers always receive a reasonable salary. 

Access to a comprehensive Pastoral Care Program with trained carers. 

Access to our Pacific Leaders Program, designed to inspire and motivate workers. 
The video below showcases our induction process in action.
Why work with Agri Labour Australia?
Agri Labour Australia ensures the following conditions for success: 
Selecting the right workers for your business  
Based on extensive experience working in the eligible sending countries, Agri Labour Australia can match your business with the right candidates for the job. Our PALM Team has established government and human resources networks which support a critical layer of scrutiny and thorough screening of candidates. 
Preparing for success through induction and onboarding 
At Agri Labour Australia, our induction and onboarding process is designed to set high standards for behaviour and ensure that workers start in the way they want to continue. 
Our two-day orientation process includes training on Workplace Health & Safety (WHS), safe driving, understanding Letters of Offer and pay slips, and budgeting, saving and sending money home. 
Managing workers' essential salary deductions 
We understand that meeting financial goals is crucial to the happiness and wellbeing of workers in Australia and their families and communities back home, and we are committed to supporting workers during their time in Australia. 
When managing the salary deductions required to repay agreed loans and expenses, we work to ensure that workers can meet their financial goals in Australia and send money to their families and communities. This includes a minimum weekly take-home pay of $250, regardless of hours worked (for example, during COVID shutdowns, floods, or any other unforeseen circumstances). 
Our commitment to workers' welfare
Agri Labour Australia's Welfare Support Program aims to keep workers safe, productive, happy and achieving their savings goals.
We understand that keeping workers happy and productive depends upon keeping their families happy and supportive in their home countries. 
As part of our strengths-based, capacity-building approach, we provide training that allows workers to upskill and attain new qualifications and promotions. 
With a strong focus on positive community engagement, our Pacific Leaders Program and No-Drinking Policy are also integral to supporting workers' welfare. 
We have also recruited Lote Tuqiri as a Cultural Ambassador to support our Wellness Officers and inspire our workers to achieve their goals. To find out more about this initiative, visit our PALM Cultural Ambassador page.
Our PALM Scheme connections
As an Approved Employer and Sponsor under the PALM Scheme, Agri Labour Australia has local labour mobility expertise and connections in PALM-approved countries such as Fiji, Papua New Guinea, Samoa, Solomon Islands, Tonga, Tuvalu, Kiribati, Nauru, Vanuatu and Timor-Leste.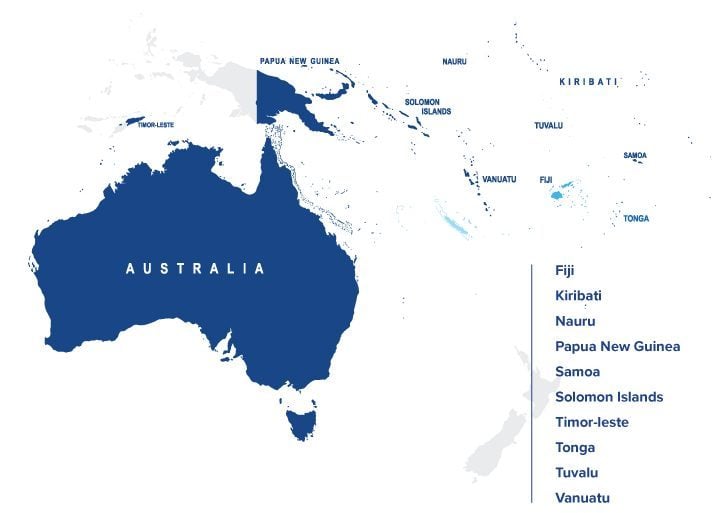 Get in Touch
To take advantage of the PALM Scheme or find out more about how it could benefit your business, get in touch with Agri Labour Australia today on 0417 909 387.