Dairy farm jobs placed Australia wide
Dairy Australia is a vibrant industry that is committed to rewarding dairy workers and the local communities they operate in.
As Asian countries with huge populations adopt elements of a more westernised diet, the demand for dairy continues to increase world-wide. The global appetite for milk, cheese, butter, yoghurt, cream, custard, whey and ice cream shows no sign of slowing down.
The growing popularity of dairy products has opened up lucrative new career opportunities for those seeking dairy jobs in Australia's dairy hotspots, particularly in the fields of automation and herd health.
With around 6000 dairy farms operating in Australia – often in places not too far from large towns – there's no limit to where a career in dairy could take you.
Where you'll find Australia's dairy farm jobs
At Agri Labour Australia, we service clients in dairy industry centres including NSW (Bega), Victoria (particularly Shepparton, greater Gippsland and the state's south-west), Adelaide and surrounds, and Perth. Most jobs in the dairy industry are available in southern parts of Australia with cooler climates such as southern NSW, Victoria and Tasmania.
Our dairy farmer clients in these regions have been telling our recruiters to keep the quality candidates coming, which is great news for those seeking dairy farm job vacancies. There are always jobs on dairy farms going somewhere in Australia, whether you're looking for a dairy farm manager job, a dairy technology job or a dairy processing job.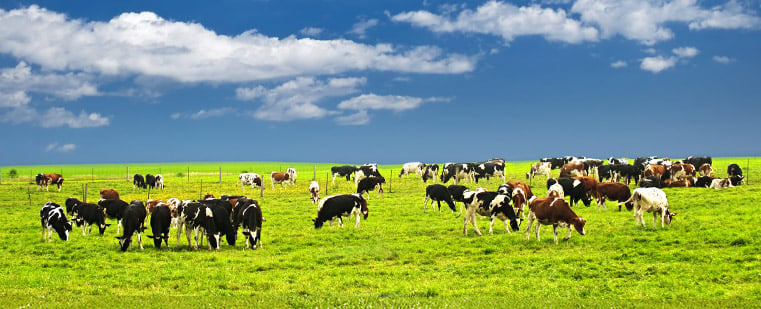 Dairy industry snapshot
In recent decades, the dairy industry has changed significantly from the pastoral days of old. Our dairy farm contacts have experienced the exodus of many smaller dairy farms and the rise of larger, more sophisticated dairy operations with increased output – sometimes requiring a higher volume of staff and staff with specialised skills.
Another positive progression now an important element of the dairy industry has been in improved conditions for the animals. The Australian dairy industry and our clients uphold the highest animal welfare standards and are committed to optimum herd health and wellbeing.
Automation has revolutionised the dairy industry, and the types of dairy farm jobs our clients require is changing. While we've seen a slightly reduced demand for unskilled manual labour in the dairy farm industry, there's been an increase in the skills required when seeking employment as a dairy farm hand.
The dairy industry is seeing greater automation when it comes to the milking of dairy cows. As a result, dairy farm workers are requiring additional training to understand the technical and mechanical aspects of this new automation.
Many of Australia's seasonal dairy farm jobs are filled by working holidaymakers without previous dairy farm experience. That said, some candidates come from European nations where they have had direct experience working on their family's dairy farm.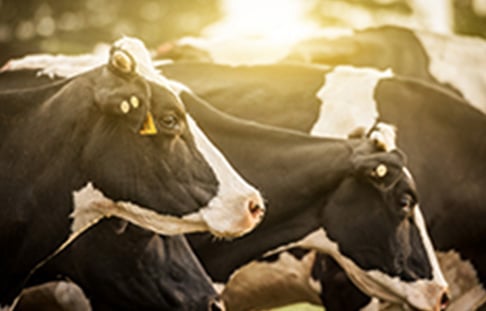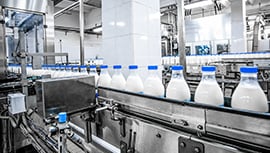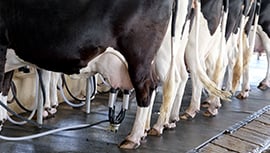 What's involved in dairy farm work?
While the typical dairy farm worker job description varies, some general tasks may include the milking of dairy cows through automated machinery that operates on tight schedules.
Other dairy farm jobs in Tasmania, New South Wales, Victoria, South Australia and Western Australia involve looking after the health of the herd and identifying any cows suffering from debilitating conditions such as mastitis.
As is usually the case in a livestock environment, those occupying dairy farm jobs are required to keep an eye out for ill animals and report these issues to their dairy farm manager.
Some jobs in the dairy industry involve overseeing the birth of dairy calves to ensure they are healthy and properly vaccinated. Dairy farm animal husbandry staff and veterinarians implement the most suitable feeding plan to ensure the herd is in the best condition possible.
Other common dairy farm worker duties include managing the feeding and watering of the herd and ensuring all that animal waste is removed to maintain strict hygiene standards and prevent slips and falls.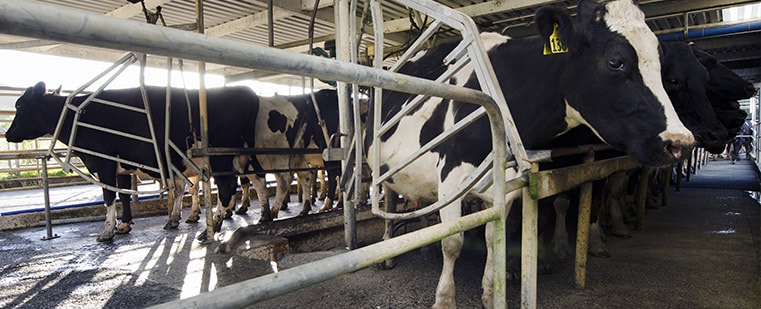 Dairy farm jobs & compliance
As an industry that regularly employs international workers, the correct management of visas and rates of pay is critical for dairy farm workers.
Our recruiters ensure that dairy farm job candidates have the right to work in Australia and that our clients have the correct industrial agreements in place.
We use industry leading cloud-based software to manage all visa and industrial relations compliance requirements to give clients 100 per cent confidence.
Employers on Australia's dairy farms will generally check that all staff have been vaccinated against Q Fever to prevent serious public health issues.
Q Fever is a severe, flu-like illness that is spread to humans from animals (usually sheep, goats and cattle) via the inhalation of contaminated dust particles.
To improve health and safety outcomes in dairy, Agri Labour Australia makes every effort to indoctrinate dairy farm candidates in safe work practices before they report for duty.
Dairy Farm Jobs
Dairy farm hand
Dairy farm manager
Assistant dairy farm manager
Trades – including animal husbandry, irrigation
Soil technicians
Veterinarians
Milking supervisor