From field deployment to farm employment: The Agri Veterans Program
As you may be aware, Agri Labour Australia has recently partnered with veteran-run charity Walking Wounded to help place returned military personnel in agricultural careers.
Through the Agri Veterans Program, our mutual aim is to help ex-Defence Force members make the transition back to civilian life, and to provide a framework on which to build not just a job, but a new career, purpose and path.
The benefit for returning troops comes in the form of stable, rewarding employment opportunities that match their existing skill sets. And for the agricultural industry, it means a source of skilled and dedicated staff helping to counteract the ever-worsening labour shortage.
More than just a job
At the core of the Agri Veteran Program is the idea that the majority of ex-ADF jobseekers don't just want a job – they want a career with a sense of purpose.
Every time we speak to a veteran, one thing comes through loud and clear: the transition back to civilian life is tough on many levels – especially when looking for employment.
When you factor in physical and psychological wounds, it is clear that some careers are more suitable than others.
It occurred to us that agriculture fit the bill better than many other options. Farming could provide veterans with real-life career opportunities in peaceful surroundings and with a sense of purpose.
Embracing rehabilitation
It is a sad fact that some veterans suffer disadvantages – especially when looking for work – due to the stigmas attached to the physical and psychological traumas they may have suffered during and after their deployments.
It's therefore important to place ex-service people in roles with understanding employers who are willing to help them through the difficulties they may be experiencing. This is central to Walking Wounded's purpose as an organisation, and with a recruitment company like Agri Labour Australia by its side, it can better achieve this goal.
Regional Australia – a perfect environment?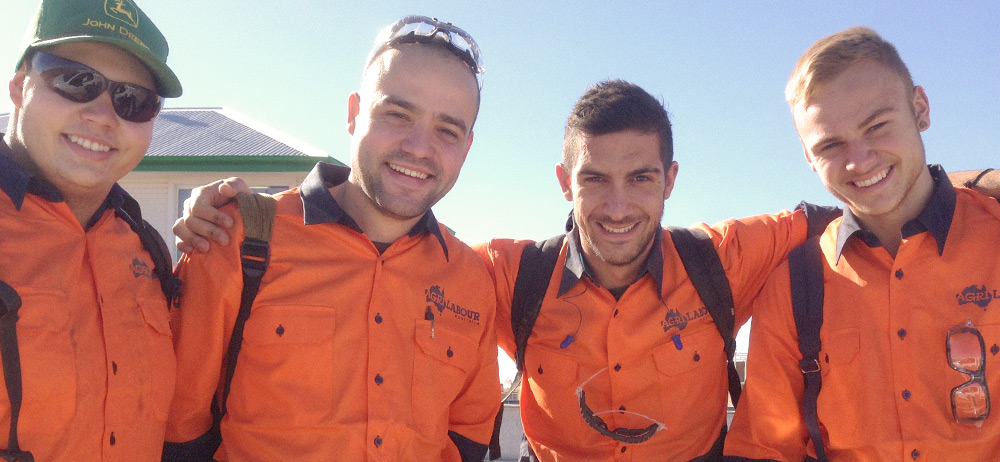 When we talk about finding appropriate employment for our ex-military jobseekers, it is clear that regional Australia is well suited in many ways.
Upon their return from service, the majority of ADF personnel remain in the towns and cities where their barracks are located. Feedback suggests that this isn't an ideal situation as the pace of the city life is difficult to adjust to on return from deployment.
Regional and rural areas, on the other hand, offer a tranquillity and sense of community that is lacking in built-up areas; the peace and community spirit of the country makes it a nice place to be, and the outdoor lifestyle appears to fit many veterans well.
Giving veterans the opportunity to live, work and build a life in regional Australia is therefore a logical solution to their employment concerns.
The only thing to do now is to find them rural jobs that match their skills. Fortunately, this isn't an issue.
Matching skills with opportunities and openings

Agriculture and related industries offer a wide range of appropriate jobs that closely match veterans' existing skills.
From un-skilled and semi-skilled roles to technical and supervisory positions, agriculture features a large number of opportunities that veterans can almost walk straight into.
These roles could include machinery operation and maintenance, logistics and transport, livestock, storage & handling, among others. Ex-military personnel are already familiar with deadlines, discipline, checks and balances, teamwork, shared goals, and so on – all of which make them a fitting choice for rural employers.
The good news for farmers is that this solves a problem that has been plaguing them for years: the labour shortage.
The continuing exodus of rural youth to the cities and mines has caused a drought of skills and manpower that our troops are perfect to fill, whether their background is in engineering or electronics.
Agri Labour Australia has therefore decided to team up with Walking Wounded to identify jobseekers, match them to appropriate roles, and help them on the path to a new life and career in the country.
We hope that this initiative will help to breathe new life into our agricultural industry while giving new opportunity to our returned soldiers.
Get involved with the Agri Veteran Program
Employers – If you're an employer who would like to know more about the Agri Veteran Program, please get in touch with us on 1800 247 823
Veterans – For more information on the program, please contact one of our recruitment specialists on 1300 247 823, or for other support please get in touch with Walking Wounded on 0432 398 827.