The work
You'll be working on farms located across Central and Western Queensland, Central NSW and northern inland areas of Victoria. Primarily focused on grain and cotton, our clients run major operations that require significant numbers of people for a range of harvest roles.
Broadacre harvesting is a big and important event in the agriculture calendar; it involves harvesting this year's grain crops and also preparing and planting fields for next year's cotton crops.
Some jobs will run for four weeks, with others providing the option of up to three months – longer for those who prove themselves to be great workers and who want to stay on.
We will be looking to fill the following jobs:
Header operators ($40-45/hour)
Chaser bin operators ($30-35/hour)
Truck drivers ($35-40/hour)
Farm labourers & Irrigation teams ($30-$35/hour)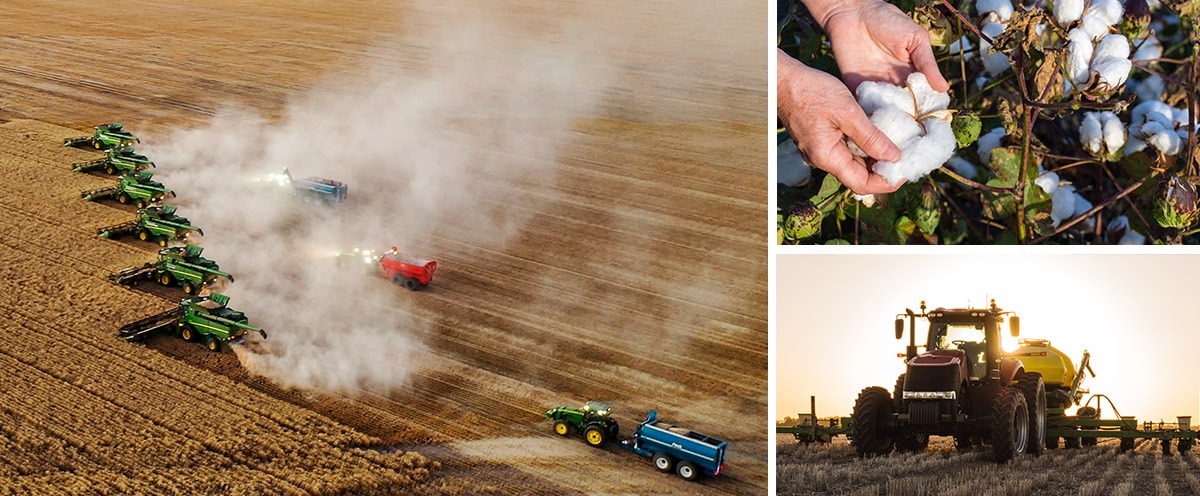 What's on offer
Whether you're experienced or still building your skills, there are plenty of rewards including:
Excellent wages ranging from $30/hour up to $45/hour!
Plenty of hours – between 50 and 70 hours/week
Free accommodation (some meals may be provided depending on the farm)
Exciting and rewarding work
Experience and explore outback Australia
Work in a great team environment
Longer term options for those who want to stay
We link you to your next job
Who we need
Those with previous experience in agriculture or who have skills/licences in operating tractors & heavy machinery or knowledge of irrigation are strongly encouraged to apply. For those who don't quite fit that criteria but LOVE working hard and are keen for the opportunity – please get in touch and chat to one of our consultants about your existing skills and experience.
Australian agriculture is in need of good staff, so by getting on board (even just for a few weeks!), you'll be making an impact on this amazing industry. Find Broadacre Farming Recruitment.