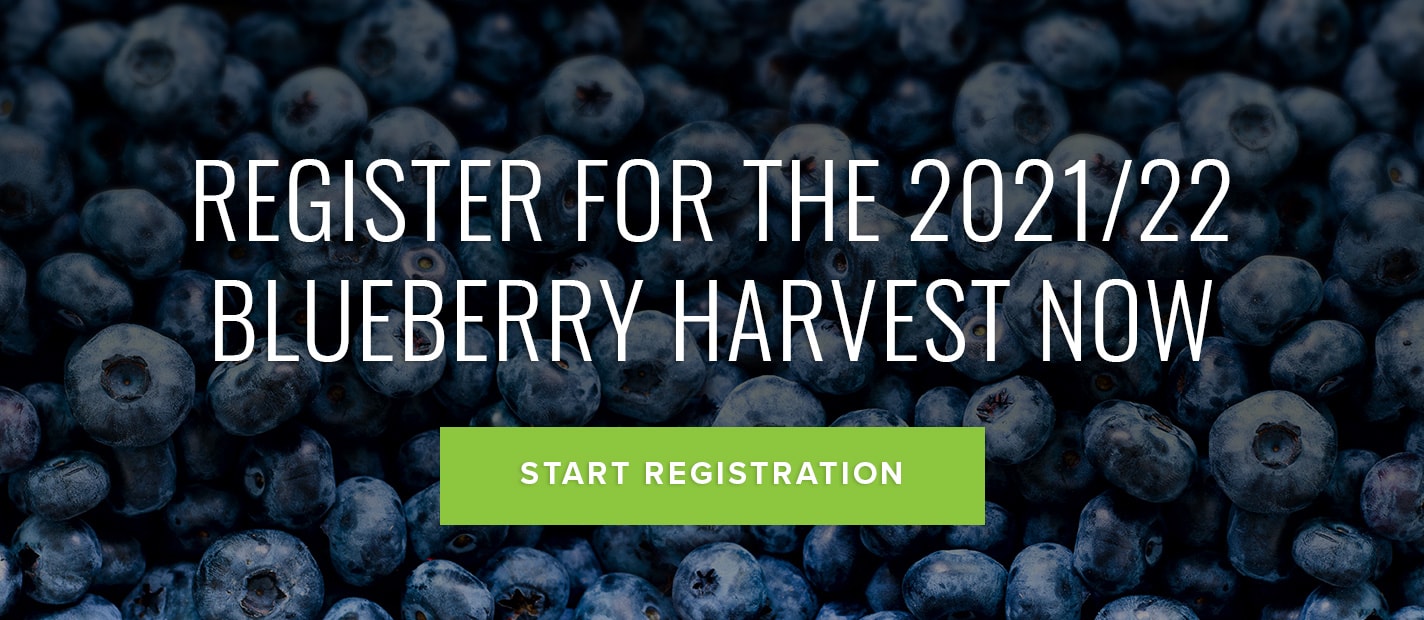 The roles
Blueberry-picking is done in all types of weather, with Queensland's July-December harvest offering mild winter weather before transitioning into warmer temperatures. The southern blueberry harvests take place in the summer months – resulting in pleasant temperatures and good fruit-picking conditions. Some of the jobs include:
pickers
utility drivers – a manual licence is needed to transport blueberries to the sheds
quality assessors – blueberry quality-checkers and record keepers
supervisors – ensuring the blueberry harvest and picking teams are running smoothly.
Who we need
We're looking for people with a positive attitude who can commit to completing the blueberry harvest. You'll need to have good communication skills, be able to follow directions and prove yourself as a team player. Good performers will have the opportunity to take on supervisory roles and progress to further work once blueberry season's finished.
If you meet the following criteria, we'd love to hear from you:
physically fit and able to work extended hours and flexible shifts
able to pass all drug and alcohol tests
high level of English communication skills
enjoy a busy environment
not allergic to wasps or bees
manual driver's licence (highly regarded)
excellent attention to detail
committed to the whole season
dedicated to keeping yourself and your team members safe.
Why it's great to work with us
At Agri Labour Australia, we aim to make the employment process seamless for both job seekers and employers. We pride ourselves on being more than just a recruitment agency, and our consultants are on-hand to deliver expertise, advice and support whenever you need it. Here's what else you can expect when you join Agri Labour Australia:
piece rates – meaning the more you pick, the more you earn
connections with more work, as our team provides opportunities to travel from Queensland to New South Wales and possibly Tasmania with the harvest
the chance to watch videos of your work environment, so you can get an insight into your day-to-day tasks
ongoing support – you can talk to your recruiter regarding any issues or questions you may have at any time throughout your placement.
Safety
Agri Labour Australia is totally committed to ensuring the safety of all our staff, and all successful applicants are required to participate in inductions, training and pre-employment education so they're equipped with the necessary safety knowledge and appropriate skills prior to starting work. Pre-employment drug and alcohol testing will be carried out prior to harvest and randomly throughout the season.