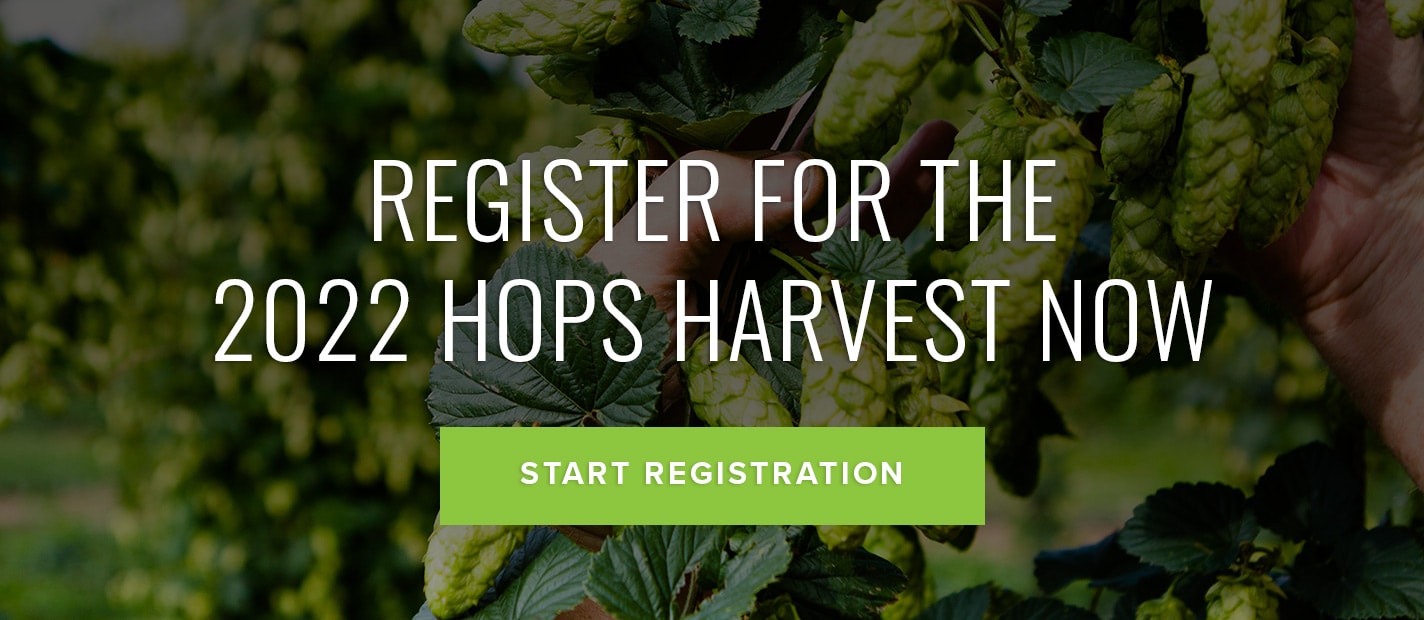 Australia planted its very first hops crop in 1803 in response to demand from locals who wanted to make their own beer. Today, Australia exports hops to over 25 countries. Predominantly grown in Australia's eastern states, the biggest hops producers are located in the high frost areas of Victoria and Tasmania.
Hops harvest starts in February and runs until April. Grown on five-meter-high posts that form a trellis, the hops are cut and hooked onto trailers before being brought into the processing area where they are agitated to remove the cones.
Our client's hops farms are located in Australia's beautiful alpine area of Myrtleford in Victoria. The area has much to offer with extensive National Parks and a thriving rural town.
The roles
The hops harvest is intensive, busy work offering a fun team environment and excellent pay rates, and it generally goes ahead in all weather conditions.
Available hop harvesting roles include:
hand harvesters

hop stackers

labourers

machine operators

tractor drivers

loader operators

forklift operators

packaging and dispatch staff

sanitisation crews
Hop harvest occurs on-farm for approximately 4-5 weeks with 10.5-12-hour shifts paying $26.15 per hour, plus overtime and penalty rates.
Who we need
Successful applicants for this harvest work will need to be physically capable of lifting the hops vines and working long hours for great rates of pay.
If you meet the following criteria, we'd love to hear from you:
physically fit and able to work extended hours and flexible shifts

strong English communication skills

enjoy a busy environment

free from asthma and dust allergies

able to commit to the whole season

dedicated to keeping yourself and your team members safe
Why it's great to work with us
At Agri Labour Australia, we aim to make the employment process seamless for job seekers and employers. We pride ourselves on being more than just a recruitment agency, and our consultants are on-hand to deliver expertise, advice and support whenever you need it. 
Here's what you can expect when you join Agri Labour Australia for the hops harvest:
Horticulture award rates with applicable overtime and penalty rates. Higher hourly rates are offered to returning and highly skilled workers.

Connections that lead to more work. Our team provides opportunities to travel with the harvest from Victoria to our cotton projects in NSW.

Ongoing support. Your recruiter will be on hand to answer questions and discuss any issues you may have throughout your placement.
You will have the opportunity to watch videos of your work environment for an insight into your day-to-day tasks.
Safety
Agri Labour Australia is fully committed to ensuring the safety of all our staff. All successful applicants are required to participate in inductions, training and pre-employment education and attain the necessary safety knowledge and appropriate skills prior to starting work. Pre-employment drug and alcohol testing will be carried out prior to harvest and randomly throughout the season.