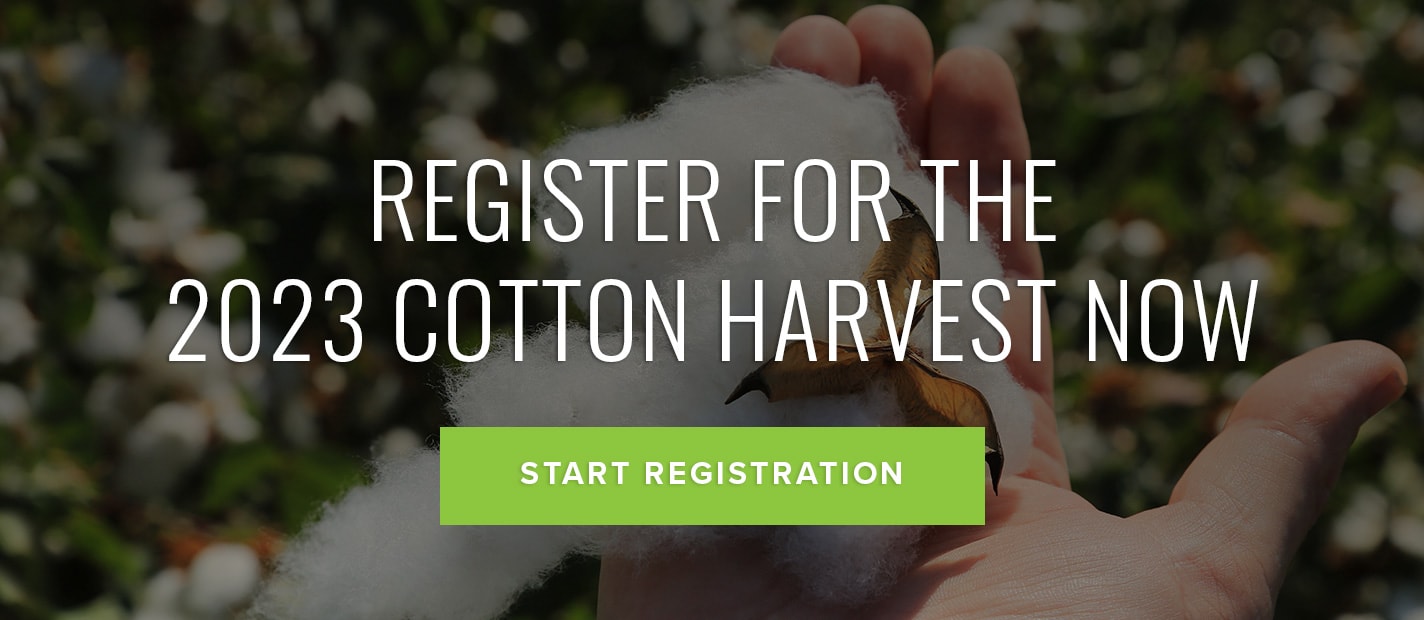 Welcome to the 2023 Cotton Harvest
Cotton-picking starts in late March and early April across various locations in central and southern Queensland, right through to both northern and southern parts of NSW. From cotton growers and cotton farms in Emerald and St George to the Murray and Murrumbidgee Valleys, Australia grows more than half a million hectares of cotton, with gins producing up to four million bales each year.
The cotton industry in Australia creates more than 12,000 jobs in a wide range of jobs per year, with 90% of the crops coming from family owned farms. Agri Labour have proudly placed more than 1,500 candidates in cotton farm jobs around the country.
The roles
Depending on the season and the cotton crop, cotton gins can run at full capacity for 3-6 months. This is highly intensive and very busy work that offers a great range of roles with excellent pay rates, as well as permanent opportunities for appropriately skilled candidates. Some of the Australian cotton industry jobs include:
Trash-truck drivers
Moonbuggy operators
Grablift operators (which require an Australian forklift licence)
Front-end loader operators
Feeder bay operators
Books and bags personnel
Assistant ginners
Maintenance staff.
Cotton gins often run on standardised rosters – for example six days on, two days off, with 12-hour shifts – and they generally run 24/7 until the Australian cotton season closes.
Who we need
Successful applicants for this dusty cotton on hire work will be hard workers who are free from allergies and asthma, and physically capable of performing long hours at the cotton gin. Flexibility is vital during the cotton harvest – the weather can impact harvesting in the early stages of cotton receivals, and it's important to understand your duties can change at short notice.
If you meet the following criteria, we'd love to hear from you:
Physically fit and able to work extended hours and flexible shifts
Able to pass all drug and alcohol tests
High level of English communication skills
Enjoy a busy environment
Free from asthma and dust allergies
Forklift or other machinery licence (heavy rigid, front-end loader) is highly favourable
Committed to the whole cotton season
Dedicated to keeping yourself and your team members safe.
Why it's great to work with us
At Agri Labour Australia, we aim to make the employment process seamless for both jobseekers and employers. We pride ourselves on being more than just a recruitment agency, and our consultants are on-hand to deliver expertise, advice and support whenever you need it. Here's what else you can expect when you join Agri Labour Australia:
Cotton-ginning award rates, with applicable overtime and penalty rates. Higher hourly rates are offered to returning and highly skilled cotton workers.
Connections with more cotton farm jobs, as our team provides opportunities to travel with the harvest crop season from Queensland to New South Wales.
The chance to watch videos of your work environment, so you can get an insight into your day-to-day tasks.
Ongoing support – you can talk to your recruiter regarding any issues or questions you may have at any time throughout your cotton farm placement.
Safety
Agri Labour Australia is totally committed to ensuring the safety of all our staff, and all successful applicants are required to participate in inductions, training and pre-employment education so they're equipped with the necessary safety knowledge and appropriate skills prior to starting work with the cotton growers. Pre-employment drug and alcohol testing will be carried out prior to harvest and randomly throughout the season.