Agri Veterans has taken out the hotly contested 'Best Corporate Social Responsibility (CSR) Initiative' award at the RI Awards Australia by Recruitment International.
The CSR Award honours our pioneering program, which has gone from strength to strength since launching in 2015.
Judges were clearly impressed by Agri Veterans' achievements in helping ex-Defence personnel transition to civilian life via placements in meaningful, gainful employment in Australia's agriculture industry.
With more than 200 recruitment firms competing for the top honours, the 2017 RI Award winners were announced at a black tie gala dinner in Sydney on May 10 at the swanky Ivy Ballroom on George Street.
About the awards
RI Awards Australia is part of Recruitment International – the world's biggest recruitment industry awards programme.
The aim of the awards is to recognise innovation and best practice in the Australian recruitment industry.
A panel assesses and rewards the best recruitment companies and their people, and the ceremony is a chance to celebrate the collective successes of our great profession.
Agri Labour Australia's Liam Palmer and Seppi Mohsenian were in attendance on the night in Sydney to accept the award on behalf of Agri Veterans.
"We are thrilled and humbled by our win, but not at all surprised given all the hard work that's gone into the program. From the beginning we knew we were onto a brilliant concept that could really help all stakeholders – the ex-Defence staff benefit and so do the agriculture employers of Australia. Plus, we've got the most passionate, devoted team in the business and couldn't wait to share the news with, they deserve it."
Program Co-Founder, Casey Brown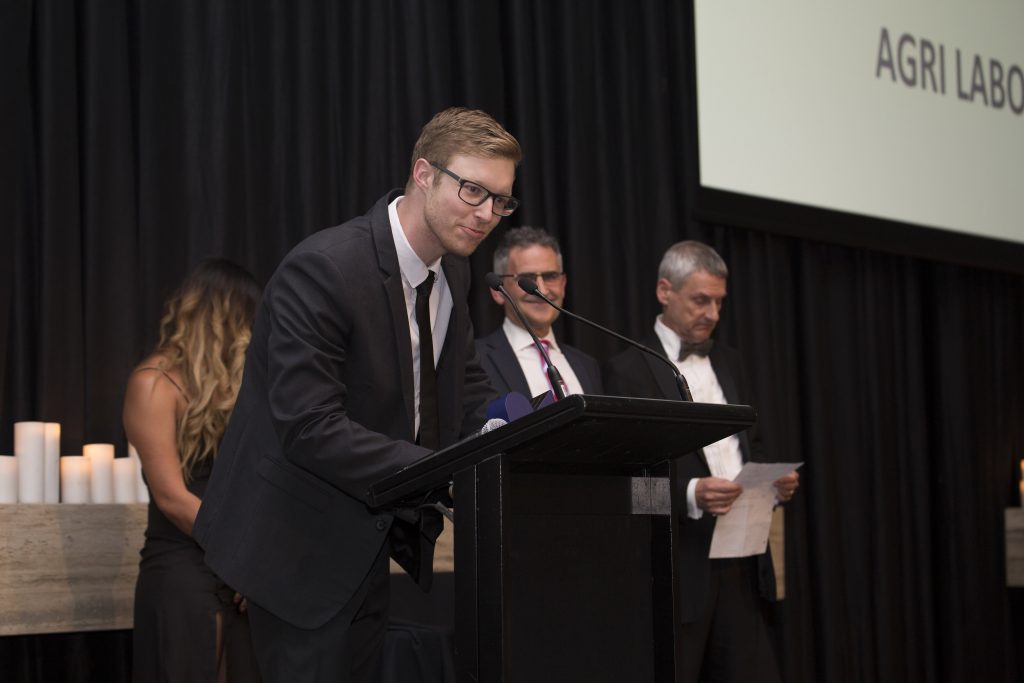 A winning formula
Coming under the CSR category the Agri Veterans program has enjoyed great success in placing eligible veterans in stable, rewarding roles around Australia where they can learn new skills, gain financial security and regain a sense of purpose.
For more information on Agri Veterans, visit www.agriveterans.com.au or call 1300 247 823.
SaveSave
SaveSave