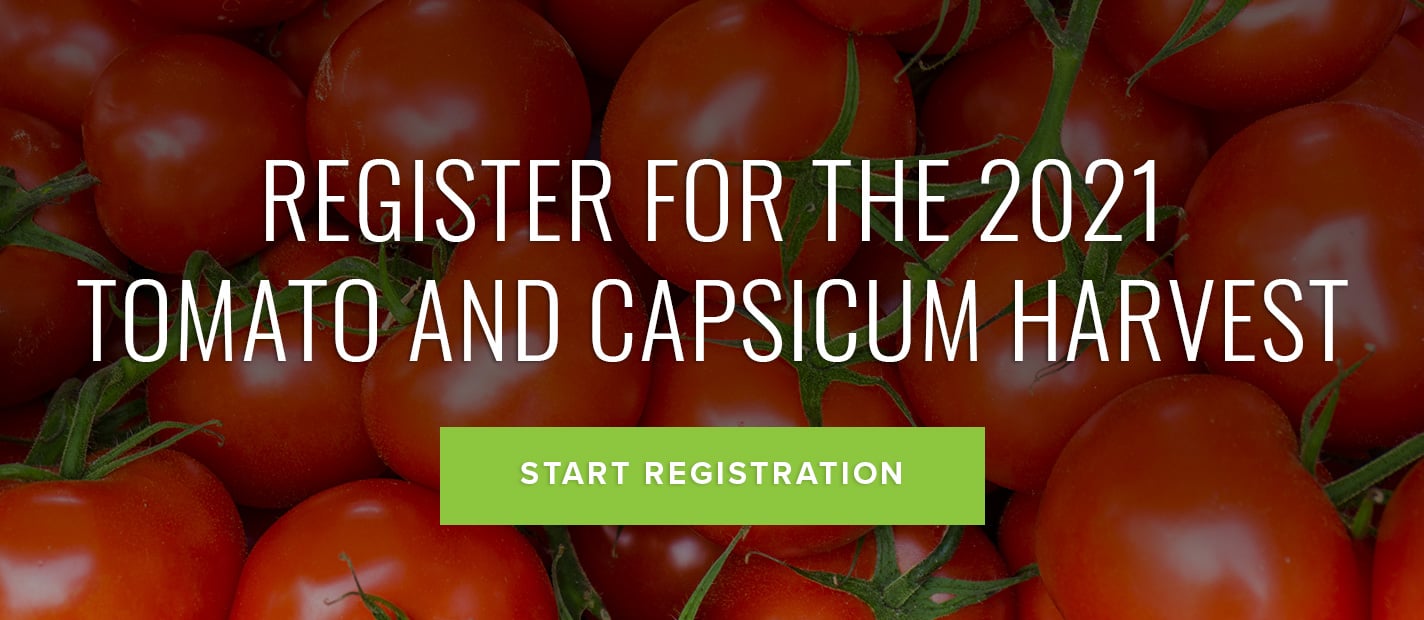 The roles
Agri Labour Australia is responsible for supplying teams across seven tomato and capsicum farms across the Stanthorpe area. Tomato and capsicum-harvesting can be hot and strenuous work – it's performed in all kinds of weather, and you can work up to to eight-hour days. Some of the jobs include:
pickers – tomato and capsicum
bucket-carriers (carrying 15kg buckets of tomatoes).
Who we need
Tomato and capsicum-picking requires you to be able to bend, kneel and have fast hands. The ability to see colours clearly is very important and, for bucket-carrier roles, candidates must be easily capable of carrying between 700-1000 15kg buckets per day. Physical fitness and endurance is a must for this particular harvesting role!
If you meet the following criteria, we'd love to hear from you:
physically fit and able to carry up to 15kg easily and repeatedly (bucket-carrier roles)
able to work quickly and build up to having 'fast hands' for picking
capable of working in all kinds of weather – especially heat
can pass all drug and alcohol tests
have a high level of English communication skills
enjoy a busy environment
not allergic to any weeds or grasses
manual driver's licence (highly regarded)
excellent attention to detail
committed to the whole season
dedicated to keeping yourself and your team members safe.
Why it's great to work with us
At Agri Labour Australia, we aim to make the employment process seamless for both jobseekers and employers. We pride ourselves on being more than just a recruitment agency, and our consultants are on-hand to deliver expertise, advice and support whenever you need it. Here's what else you can expect when you join Agri Labour Australia:
connections with more work, as our team provides opportunities to travel with other harvests around Australia
the chance to watch videos of your work environment, so you can get an insight into your day-to-day tasks
ongoing support – you can talk to your recruiter regarding any issues or questions you may have at any time throughout your placement.
Safety
Agri Labour Australia is totally committed to ensuring the safety of all our staff, and successful applicants are required to participate in inductions, training and pre-employment education so they're equipped with the necessary safety knowledge and appropriate skills prior to starting work. Pre-employment drug and alcohol testing will be carried out prior to harvest and randomly throughout the season.